Wednesday, September 15th, 2010
The primary children of our ward were so lucky this past Saturday. They were treated with one of the most fun activities I've seen yet. The theme was about becoming a missionary for the church. Prior to the event each child was "called" to a mission and received an actual letter (from the primary leaders) calling them to their particular missions. Annie was called to "serve" in the Philippines and Mimi to Mexico. They were both excited about their missions and anticipated the primary activity with much eagerness.
When the children arrived they were greeted by this sign.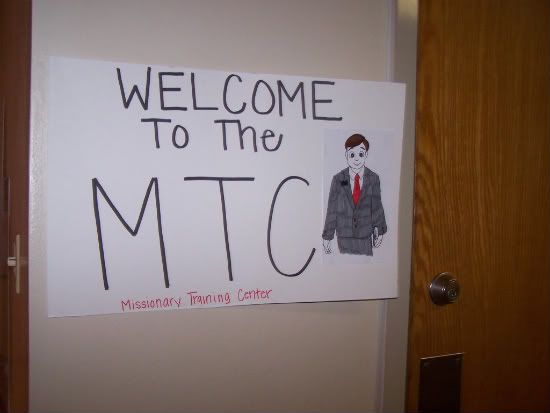 Each child received their very own missionary name tag in their assigned language. The girls were ecstatic about these and even wore them to church on Sunday. I love how they made the airline sign to make the kids feel like they are really traveling to their assigned missions.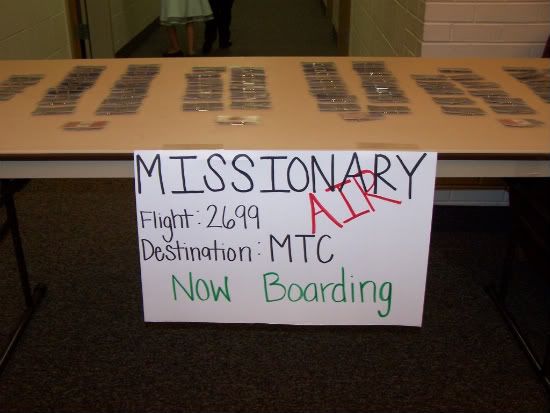 The primary leaders outdid themselves with lots of activities for the kids, such as learning how to tie neckties from real, full-time missionaries.

Writing letters to the missionaries who are currently serving from our ward.

And a relay race where each child had to take a piece of clothing to wash, dry, iron, and hang up. I loved the "washers" and "dryers". Mission-Aire, ha!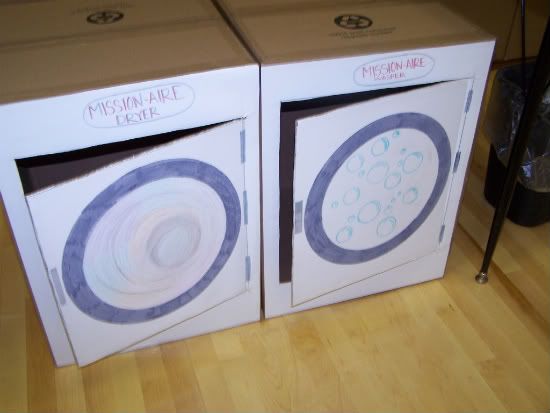 After the kids had a chance to do all activities they then split up to go to their missions. They each found where they'd be going on a map.

Mimi didn't have much to say about her mission (does she ever have much to say other than to screech some loud and obnoxious nonsensical grunt?!?), but Annie told us many times how the filipinos eat dogs. They each got to try authentic foods from their regions and learned things from people who actually served missions in those areas.
The girls were in complete awe of the whole day and talked about how excited to one day serve a mission. I hope they understand now what it's somewhat like to go on a full-time mission and what those full-time missionaries in our ward are really about. Maybe this activity will inspire them to go on a mission one day.
Violet didn't get to participate in any of the recreation, but she still had a great time. Poor thing is really going to have hair issues when she's older.